WELCOME TO LENTAS, CRETE!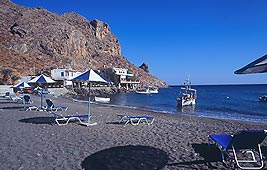 Lentas is a small fishing village, situated in south Crete, 75 km away from Heraklion, the capital city of Crete.

Watch the lion!

There is a natural boundary, west of the village, a small cape in the shape of a sitting lion, gazing at the sea: Lentas derives its name from this… "Leontas" is the Greek word for lion.

Swallows never leave Lentas!

Lentas enjoys a typical Mediterranean climate: dry and cool in the summer months and warm during the winter makes Lentas the ideal summer as well as winter getaway spot.


An ancient site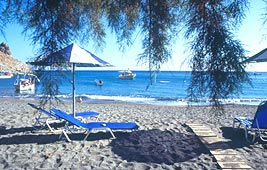 Ancient city of Gortyna founded a merchant port, Levenaeon, at the exact spot where Lentas is. Around the 4th century BC, Levenaeon was the epicenter of the worship of Asclepios: organized sanatorium and clinic were the destination for thousands of sick people that came there to benefit from hydrotherapy and physiotherapy.
The first excavation attempts were made in 1884 to reveal what remained from the site, a passageway, a few remains from Nymphaeon and the hot spring baths, the treasury and one of the sacred fountains. The very ancient spring is still active.

Lentas is very close to Gortyna, Phaestos, Matala and Aghia Galini, all locations worth visiting during your stay.